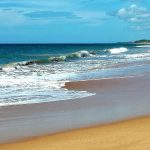 Lake Superior Credit Union was established in 1959.  Our mission is to insure the liquidity, stability, and growth of our Credit Union, so we will be here to serve our present and future membership and fulfill our vision.
---
 Your password for Internet Teller is CASE SENSITIVE.
If you have five unsuccessful login attempts, you will be locked out of your account automatically.
If you get locked out of your account,  please call us at (906) 884-2069.
Please contact us immediately if your phone number changes.  A phone call is the fastest way to contact you in case of fraud.
---
The Lake Superior Credit Union will never email you requesting personal or account information.  If you receive any email correspondence asking for this information, do not respond but forward to lscu@virtualcu.net immediately.